Commercial Coatings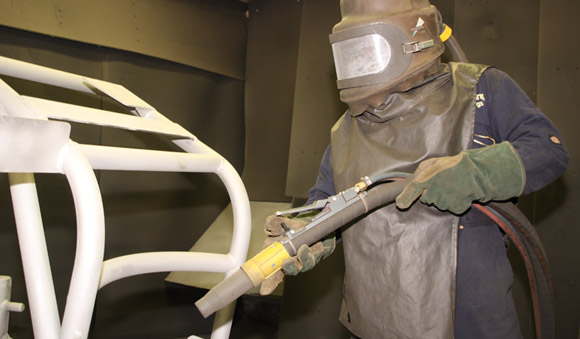 Fleming Coatings have the experience, the infrastructure and the quality control measures to provide coatings solutions to the industrial and commercial markets.
Our infrastructure of a Powder Coating plant, Shotblaster, Handblasting and Wetspray rooms allied with highly skilled operatives and tuned quality control systems to BS2309r52 standards, provide for a wide range of possible of applications and solutions.
Heavy engineering structural steel, agri-machinery, crane parts and high volume aluminium extrusions are all within the capabilities of Fleming Coatings.
Find out more about what is required to prepare your product to be coated…
Find out more about what the coating options are…