About Us
Our History
Since establishing as Millwrights based in St.Johnston, County Donegal in 1860 the five generations of Fleming family have been providing engineering solutions for over 150 years and now provides Roller Door, Steel and Powder Coating solutions to the Donegal and Northern Ireland markets.
This business longevity has instilled integrity and a pride in our service and in our people and in our customers. It is these core values which have seen us evolve through good times and bad to the company we have today.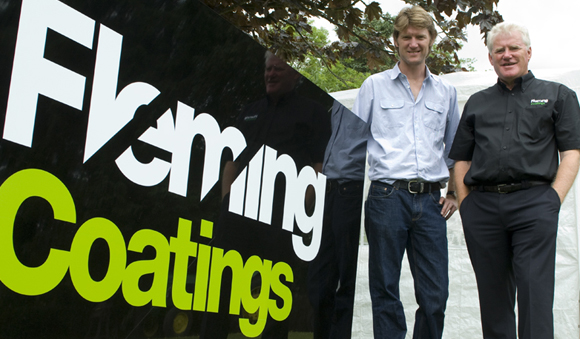 Our Present
Providing solutions for engineers and the agri sector is at our core and we service a breadth of customer segments throughout Donegal and Northern Ireland. The modern day company founded by James Fleming in 1985 initiated as being solely a steel and roofing distribution and trading centre for the northwest. In 1999 the Rolling Door Company (now Fleming Doors) was purchased and in 2010, Fleming Coatings was established.
Fleming Steel has provided the largest range of steel stock in the north west of Ireland for over 25 years, servicing the commercial, agricultural, engineering and construction customer segments.
Fleming Doors has established itself as a top tier manufacturer and maintenance and installation provider for the Door market in Donegal and Northern Ireland.
Fleming Coatings is fast establishing itself as the centre of excellence for providing powder coating and wet spray coating services to the industrial, commercial and construction sectors.
 Our People
Flemings have been able to maintain a core group of key staff, to which they dedicate the trust and belief required to run each segment of the company. Specialised technical staff and knowledgable sales people are available in each and are backed up by a tremendously efficient administration and accounts department.
We are proud of our company and most of all our staff, and have no hesitation in promising an excellent service to each and every one of our customers.